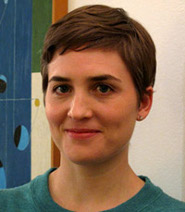 ANNALISE PAABY
Assistant Professor
Office: 3011 EBB
Office: (404) 385-4588
Lab: 2108 EBB
Lab: (404) 385-5118
email
After studying ecology as a biology major at Swarthmore College, I learned fly pushing as a technician for Steve DiNardo and then discovered evolutionary genetics as a tech for Paul Schmidt. I joined Paul's lab as a graduate student and earned my PhD from the University of Pennsylvania in 2009. In 2015 I completed my postdoctoral training with Matt Rockman at New York University and began my appointment at Georgia Tech.
Pronunciation: "anna-lisa poe-bee"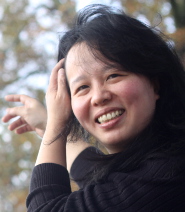 HAN TING CHOU
Senior Research Scientist
Office: 2205 EBB
Lab: 2108 EBB
Lab: (404) 385-5118
email
Han Ting began her career as a pianist and was a tenured professor of music in Argentina before she turned to science. She worked as a biology researcher for six years at National Tawain University, then earned her PhD in 2011 studying Pseudomonas in the lab of Chung-Dar Lu at Georgia State. She began working with worms as a postdoc with Casonya Johnson at GSU, and is now using high throughput microscopy methods to capture cellular phenotypes, including those associated with variability in germline RNAi.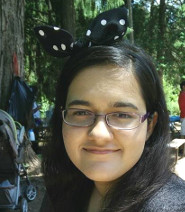 SAMIKSHA KAUL
PhD student in Biology
Office: 2205 EBB
Lab: 2108 EBB
Lab: (404) 385-5118
email
Samiksha became interested in evolution and quantitative genetics while working as an undergrad in Ian Dworkin's lab at McMaster University. After graduating with honors and a degree in molecular biology and genetics in 2016, she joined the Paaby lab and made the jump from flies to worms. She is investigating the functional and evolutionary consequences of variation in the early embryo.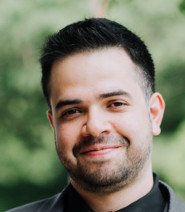 FRANCISCO VALENCIA
Technician
Lab: 2108 EBB
Lab: (404) 385-5118
email
Francisco earned his bachelor of science in 2008 and licentiate in biochemistry and microbiology in 2009 from Universidad del Valle de Guatemala, where he graduated cum laude. He worked for eight years in industry in Guatemala, implementing and then providing consulting expertise for microbiology and molecular biology techniques in agricultural applications. He is now developing liquid culture methods for experimental evolution.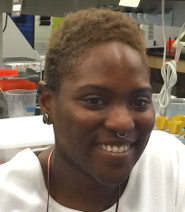 J.C. ALEXANDER
Technician
Lab: 2108 EBB
Lab: (404) 385-5118
email
J.C. graduated from Ithaca College in 2018 as a four-year Shirley Hockett scholar and a Caenorhabditis expert. Her work with Te-Wen Lo (Ithaca College) and Eric Haag (University of Maryland) focused on the evolution of dosage compensation in C. briggsae. She is now characterizing Caenorhabditis species distribution in the Southeast United States.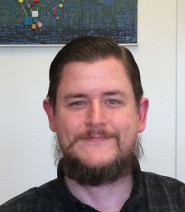 STEPHEN KLUSZA
MS student in Bioinformatics
Lab: 2108 EBB
Lab: (404) 385-5118
email
Stephen received his PhD from Florida State University and conducted postdoctoral work at UNC Chapel Hill. His research has explored chromatin dynamics, cell polarity, and histone modification in D. melanogaster. Now he teaches biology courses and develops new research curriculum at Atlanta Metro State College—and is learning bioinformatic approaches while studying natural variation in C. elegans ethanol tolerance.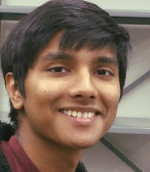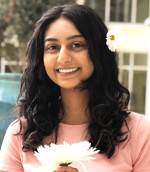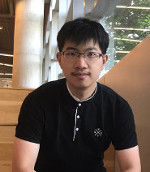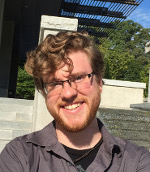 DIPTODIP DEB
Undergraduate, 2015-18
Now at Janelia
RIA JOSHI
Undergraduate, 2017-18
NICK TESTA
Postdoc, 2016-17
Now data wizard at PNC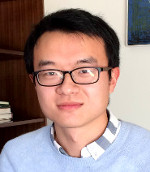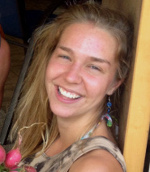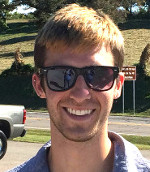 LIJIANG LONG
Rotation student, 2016
Now in the
McGrath lab
DEBORAH POSTMA
Bee-INSPIRED program, 2016
Now MS student, GT
ERICK WHITE
Technician, 2015-16
Now at Yerkes Primate Center
SAMIHA CHOWDHURY
Undergraduate, 2015-16